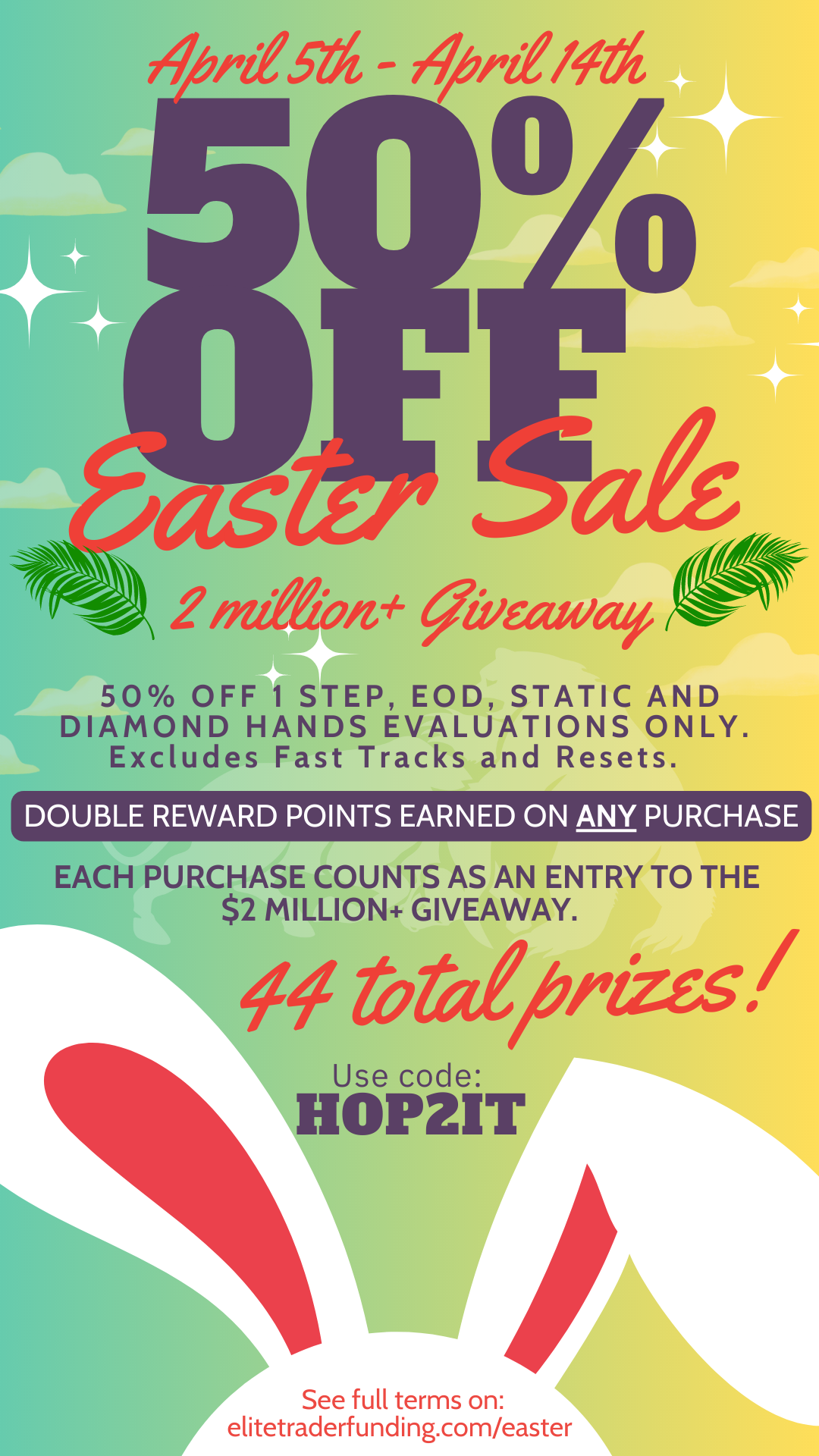 Between April 5th 12:00 AM EST and April 14th 11:59 PM EST you can load up your Easter egg basket with ETF accounts at a 50% discount!
When you use code HOP2IT all 1 Step, EOD, Static, and Diamond Hands evaluations will be discounted 50% off until you either pass and get funded or cancel the monthly subscription.
Note that Fast Tracks and Resets are EXCLUDED from this promotion so no discount will be provided for either. Although there are no limits to how many times you can use the HOP2IT code, you can only have a maximum of 20 accounts with ETF.
You will earn double reward points on every evaluation and reset purchase you make. Each purchase counts as a single entry into the $2M+ giveaway where there will be 44 prizes in total.
On April 17th starting 12:00 PM EST we will conduct the random prize drawing within our Discord community. You will not want to miss this!
---
For those of you curious about what prizes you can win, ETF is giving away the following:
6 x 150K Elite Accounts
6 x 100K Elite Accounts
8 x 50K Elite Accounts
4 x 25K Elite Accounts
20 x 10K Elite Accounts
Yes, you read that correctly, you can win actual Elite funded accounts! 44 Elite accounts will be given away!
P.S. Traders are eligible to win only 1 Elite account prize, not multiple.